Business Meeting / Elections
The Executive Committee is currently reviewing options by which to hold the 2020 Annual Business Meeting, including the elections.  Once finalized, the details (including date/time/access) will be provided to all members. 
ISS NOMINATIONS FOR EXECUTIVE COMMITTEE VACANCIES
William E. Palmer, MD, ISS Nominating Committee Chair
On behalf of the ISS nominating committee I am pleased to inform you that the Committee has chosen the following members to be nominated for elected positions. Nominees will be voted on by the membership at the Virtual 2020 Annual Business meeting. According to Society bylaws (Article IX, Section 2), members have the right to nominate alternate candidates until two months before the meeting.
President-Elect – Juerg Hodler, Current ISS Secretary (Radiologist, Switzerland) 
Juerg Hodler serves as Department Head of Radiology of the University Hospital Zurich. He is also the Chief Medical Officer at the same institution. He has been trained as a radiologist in Berne, Zurich and San Diego and has an MBA of Heriot-Watt University (Edinburgh). For 18 years he served as head of radiology at Orthopedic University Hospital Balgrist in Zurich, with clinical work, teaching and research dedicated to musculoskeletal radiology. He has authored 267 original papers, 64 other types of paper and 28 book chapters. He has co-edited 4 books. For nearly 10 years, he has served as Editor for Europe of Skeletal Radiology and has served on several ISS committees. He is in his fourth year as ISS secretary, with responsibility for the coordination of the 2025 agenda, the publication of Bare Bones and the general work of the society secretary. The ISS has played a very important role throughout Juerg's professional life. He sees a central role for the Society in advancing musculoskeletal science.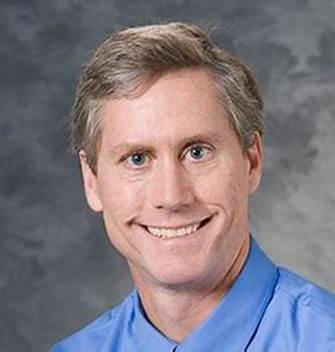 Treasurer – Michael Tuite, Current ISS Treasurer (Radiologist, USA) 
Dr. Tuite graduated summa cum laude from Saint John Fisher College in Rochester, NY in 1983. While there he received the Eastman Kodak Scholar Award, the Math and Sciences Award and the President's (Valedictorian) Award. He then matriculated at Harvard Medical School, graduating in 1987. Dr. Tuite joined the University of Wisconsin Hospital and Clinics as a Musculoskeletal Radiology Fellow in 1992 and joined the faculty in 1993. In 1995 he became Medical Director of the Outpatient Radiology and General Imaging, in 1997 Continuing Medical Education Course Director for the UW Radiology Practical Imaging and Intervention Conference, and in 2004 he became Chief of the Musculoskeletal Radiology Section. In 2012 he became Vice Chair of Clinical Operations for UW Radiology.
He has earned the UW Radiology Outstanding Teacher Award, the Picker-Association of University Radiologist's Academic Faculty Development Award, and the NCAA Best Poster Award on Student-Athlete Wellbeing. He serves on seven UW Department of Radiology committees. Dr. Tuite serves on the editorial boards of Skeletal Radiology and the American Journal of Radiology and on six national committees. He is a scientific journal reviewer for the American Journal of Roentgenology, Journal of Postgraduate Medicine, Skeletal Radiology, Clinical Orthopedics and Related Research and Radiology Case Reports. He has published 53 peer-reviewed journal articles, 10 book chapters, 1 web article, and 2 books. Dr. Tuite's research interests include shoulder imaging, MR of sports injuries, and musculoskeletal interventional radiology. He has made 26 peer-reviewed scientific and 150 national and international presentations, and multiple regional and local presentations. He has made six Continuing Medical Education videos, has been invited to moderate 16 scientific sessions at national and international meetings and has 60 additional abstracts.
Three Executive Committee Members-at-Large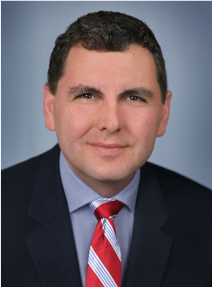 Gustav Andreisek (Radiologist, Switzerland)
Dr. Gustav Andreisek is a general radiologist with a special dedication to magnetic resonance and musculoskeletal imaging. His interests include innovations in the field of medical imaging as well as their transition into clinical routine. Gustav Andreisek aims for sustainable leadership and structural developments in radiology.
His main position is Chief of Radiology at the public Cantonal Hospital Münsterlingen, Switzerland. In addition, Gustav Andreisek heads the executive board of four different radiologic institutes and serves as consultant (radiologist) for several smaller public and private hospitals in Switzerland. He holds the academic position of an Adjunct Professor at the University of Zurich, Switzerland and has a master's degree in general management from the business school of St. Gallen, Switzerland. As president of its scientific committee, he is responsible for the organization of the annual meeting of the Swiss Society of Radiology. Gustav Andreisek is also founding member of the Swiss Society of MSK Radiology.
Gustav Andreisek has a strong dedication to research and education. Numerous original publications (>130) from him and his former research group at the University of Zurich have been published in the highest ranked radiology journals. Most recently, he has joined the newly founded Swiss Center for MSK Imaging at the Balgrist University Hospital of Zurich as a guest researcher. Gustav Andreisek has co-authored the first book ever on MR neurography, a Springer book on standard reporting in MRI, and is currently associated, assistant and guest editor in the two highest ranked journals "Radiology" and "Investigative Radiology". He is a renowned scientific speaker with >20 invited talks per (non-corona) year at national and international congresses (including of course several ISS meetings) as well as guest lecturer at renowned universities all around the world.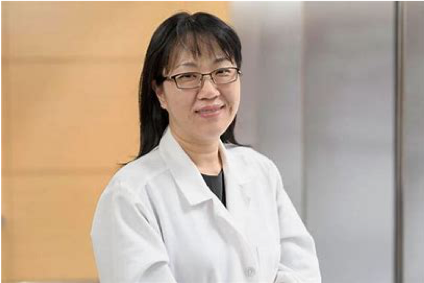 Sinchun Hwang (Radiologist, USA)
Dr. Hwang is a musculoskeletal radiologist with an interest in the imaging of bone and soft tissue tumors. She graduated from Barnard College of Columbia University and attended Stony Brook School of Medicine at Stony Brook, New York. She completed her radiology residency at Long Island Jewish Medical Center, a cornerstone of Northwell Health in New York, and pursued a musculoskeletal fellowship training at the Hospital for Special Surgery. Dr. Hwang has been an appointed faculty member in the Department of Radiology at Memorial Sloan Kettering Cancer Center since 2005, and she has contributed to clinical care with a particular expertise in bone and soft tissue tumors as well as lymphoproliferative disease. She has been involved in clinical research as a reference radiologist for many clinical trials of sarcomas and rare tumors. Along with her appointment as an Associate Attending Radiologist at Memorial Sloan Kettering Cancer Center, she is also appointed as an Associate Professor of Clinical Radiology at Weill Cornell Medical College. She has taught radiology residents of New York Hospital and radiology fellows in clinical rotations and has mentored them in the publication of clinical research papers.
Dr. Hwang was elected to be a member of the International Skeletal Society (ISS) in 2009 and has contributed to the ISS by participating in different activities of the society. Since 2009, she has been a reviewer of the journal, Skeletal Radiology, an official journal of the ISS. From 2015–2016, she was a member of ISS Audit Committee, and from 2016–2018, she was a member of Member Selection Committee. Since 2018, she has been a member of the ISS Refresher Course Promotion Committee. Dr. Hwang is proud of being a member of the ISS and regards the annual meeting of the ISS as one of the best meetings she looks forward to each year to connect with people with great expertise who share a genuine interest in studies of bone and soft tissue tumors, which she feels passionate about.
Shi Wei (Pathologist, USA)
Dr. Wei is a tenured Professor at the Department of Pathology, University of Alabama at Birmingham (UAB), USA. He obtained his M.D. from China Medical University and received his Ph.D. from Okayama University in Japan. He completed a research post-doctoral fellowship on Bone Biology at Washington University in St. Louis prior to coming to UAB, where he finished his pathology residency followed by a surgical pathology fellowship focusing bone and soft tissue pathology. He also obtained additional clinical subspecialty training on soft tissue pathology at Emory University. Dr. Wei is board certified in Anatomic and Clinical Pathology. He joined the faculty at UAB in 2008, and is currently Associate Division Director of Anatomic Pathology and heads the Surgical Pathology Section.
As part of his research focus, Dr. Wei is interested in the evaluation of prognostic factors in malignant bone tumors, and tumor bone metastasis. He has published more than 120 manuscripts in some of the leading peer-reviewed journals, of which he first- or senior-authored approximately two-thirds. Dr. Wei is a Scientist at UAB Comprehensive Arthritis, Musculoskeletal, Bone and Autoimmunity Center and a Senior Scientist at UAB O'Neal Comprehensive Cancer Center, Experimental Therapeutics Program. Furthermore, he co-edited Atlas of Bone Pathology and Frozen Section Library: Bone, and contributed several book chapters on bone tumors. Dr. Wei is a member of the International Skeletal Society since 2013 and has been a frequent contributor to the members meeting since then.
The EC would like to extend its appreciation to the following Members-At-Large for their continuing support of the International Skeletal Society. 
Members-At-Large
Daniel Baumhoer, MD (pathologist, Switzerland) (2019-2021)
Jung-Ah Choi, MD, PhD (radiologist, South Korea) (2019-2021)
Carol Morris, MD, MS (surgeon, USA) (2019-2021) 
THANK YOU!!
The Executive Committee of the ISS wishes to extend a sincere thank you to the following ISS Executive Committee members for your service as Members at Large who finish their term of service in 2020:
Miriam Bredella, MD
Andrew Horvai, MD, PhD
Reto Sutter, MD